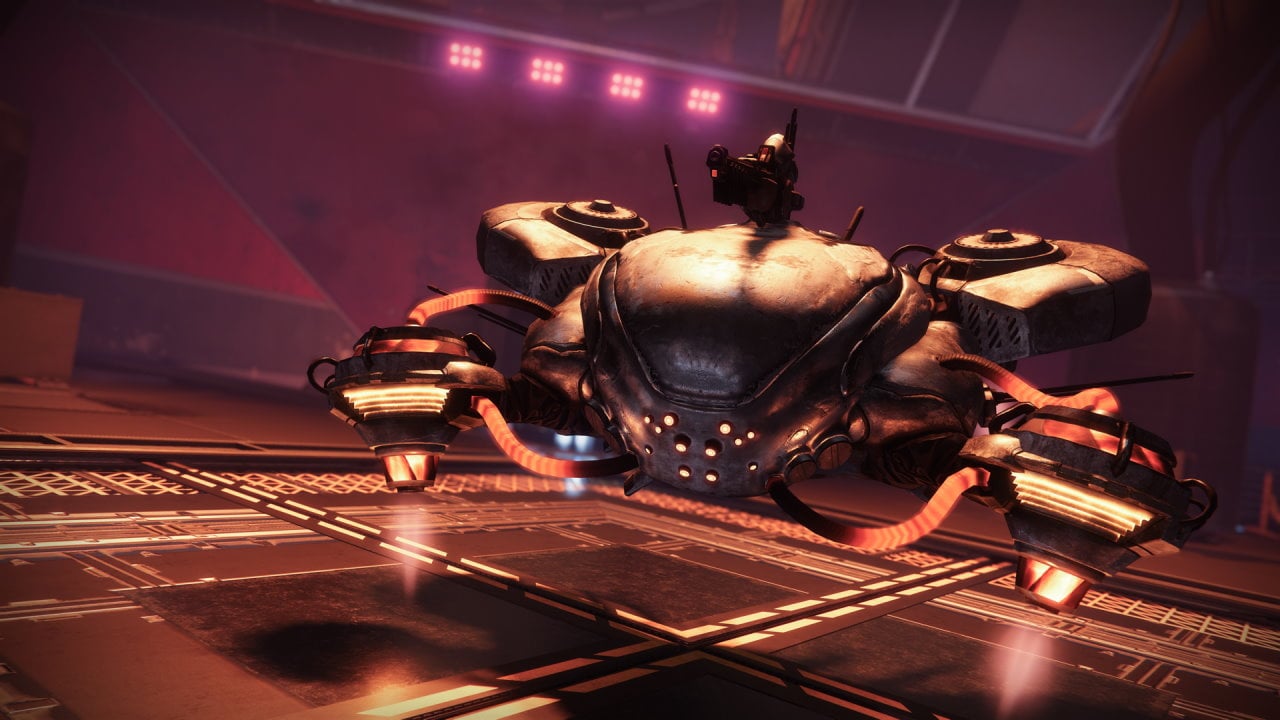 Fallen S.A.B.E.R.
This weeks Nightfall the Ordeal is Fallen S.A.B.E.R..
The following difficulties are available:
- Adept (1230 power, matchmaking)
- Hero (1270 power, matchmaking active)
- Legend (1300 power)
- Master (1330 power)
- Grandmaster (1350 power, 1325 required to enter)
Nightfall loot:
THE SWARM
Legendary Machine Gun
Grandmaster loot:
THE SWARM (Adept)
Legendary Machine Gun
Adept Big Ones Spec
Legendary Weapon Mod
Most of the Adepts mods from Trials of Osiris are also dropping, but Adept Big Ones Spec is exclusive to Grandmasters.
Season of the Chosen
A new season with 3 new Nightfalls entering the rotation!
Let's welcome Destiny 1 favorites Devil's Lair & Fallen S.A.B.E.R.. The new strike Proving Grounds will be available starting March 23. Time to fill those Leaderboards!

Nightfall exclusive loot!
The following Destiny 1 weapons are making their Destiny 2 debut as Nightfall drops. Adept versions of each weapon are earnable via Grandmaster Nightfalls.
Shadow Price
Legendary Auto Rifle
The Palindrome
Legendary Hand Cannon
THE SWARM
Legendary Machine Gun
These rewards seem to be on a weekly rotation, in the order listed above.

Updated Conqueror seal requirements
To (re)earn the Conqueror seal you'll need to complete the following objectives:
- Complete a Grandmaster Ordeal strike with each subclass.
- Complete 6 different Grandmaster Ordeal strikes.
- Defeat 100 Champions in Nightfall: The Ordeal.
- Earn the high score 150,000 in Nightfall: The Ordeal.

Gilding your seal

After earning it this season you can Gild your Conqueror Seal by completing all 6 Grandmaster Nightfalls:
- Devil's Lair
- The Arms Dealer
- Warden of Nothing
- Fallen S.A.B.E.R.
- The Insight Terminus
- Proving Grounds
Keep in mind that Gilding resets at the end of every season.
Support us
If you like the website your free to buy me a beer. You'll get my everlasting thanks, and a very unique badge. Make sure to add your userdetails when donating!
Drop a message!
Problems finding your Guardian? Have another feature in mind? Feel free to give me a heads up at nightfall.report@gmail.com.
Weapon meta
These are the most popular weapons for Nightfall the Ordeal completions on Grandmaster difficulty during this season.